Vortex 230 Mojo BNF Basic

Vortex 230 Mojo BNF Basic
Product Details
A Cutting-Edge Partnership
In the world of the First-Person View experience, ImmersionRC has lead the way with technology that's easy to integrate with model aircraft. Combined with the great aircraft offered by Horizon Hobby brands, FPV is rising in popularity exponentially. The Blade® Vortex 230 Mojo BNF® Basic is another example of how a great partnership can showcase cutting edge technology to the RC community. Not only is the Vortex 230 Mojo BNF Basic the latest in mini-quad racing performance and convenience, it's an adventure as close to climbing into the cockpit as it gets.
ImmersionRC introduced the original Vortex ARF when the FPV racing phenomena began. Now race seasoned experts across the globe have weighed in on how their power-packed little quad could be improved. Light, strong and powerful, the Blade Vortex 230 Mojo BNF Basic is the next-level ImmersionRC racer with the added benefits of Bind-N-Fly® so you can FPV race like a pro, right out of the box.
Needed to Complete
A full-range 5+ channel, multi-function transmitter with Spektrum™ 2.4GHz DSM2®/DSMX® technology
5.8GHz compatible FPV headset and/or FPV monitor
3S–4S 1350mAh Li-Po Flight Battery
Suitable Li-Po battery charger
What's in the box?
(1) Vortex 230 Mojo BNF Basic FPV Drone
(1) Spektrum 4648 Quad Race Serial Receiver
(1) 5.8GHz Video Transmitter
(1) Mini PDB
(4) 2206 2300Kv Motor
(1) F3 Fusion 32-bit Flight Control System with BetaFlight
(1) 30A ESC with Rotor Sense and DSHOT-600
(1) User Manual
Bind-N-Fly® Basic Completion
Included and installed is a Spektrum 4648 DSMX Quad Race Serial Receiver for ultimate setup convenience. Now it's possible to start enjoying high-performance racing virtually the moment you open the box. Just charge the battery, bind the model to your Spektrum™ DSMX® technology compatible transmitter and fly.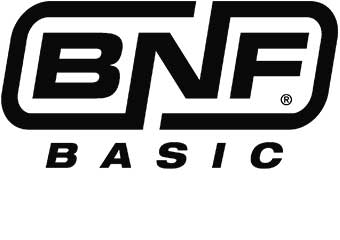 Fully Integrated
Fully integrated into this machine are the flight controller, full-graphic OSD, and 40-channel video transmitter.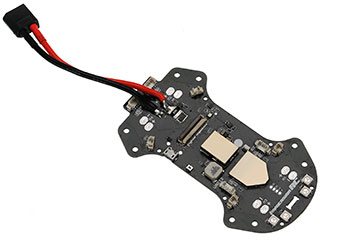 Tough Construction
Built to survive attempts at cutting down virtually anything in its path, the Vortex 230 Mojo is built to take a hit and keep on ticking!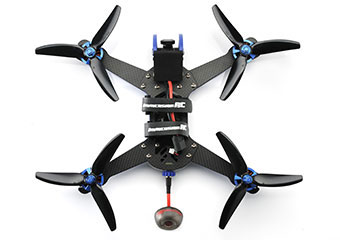 Seven 32-Bit ARM Processors
Not many mini-quads out there like the Vortex 230 Mojo racer can claim the cutting edge support of seven, fully integrated 32-bit ARM processors. There's a dedicated ARM for the flight controller, another for the full-graphic OSD, another just for the programmable LED board at the back of the quad and one ARM for each of the four custom high performance ESCs.
Fusion F3 with BetaFlight
The highly integrated Fusion F3 flight controller is equipped with BetaFlight firmware pre-loaded, 32-bit processor, and 8kHz loop times for an out-of the- box control feel that seems almost intuitive. Plus, the software is future-proof with supporting updates easily uploaded via the robust USB port through-hole.
Dynamic Power Control
The Dynamic Power Control function of the video transmitter lowers power automatically when the Vortex 230 Mojo is disarmed or ready for a race to start so that interference from other racers on the line is minimized.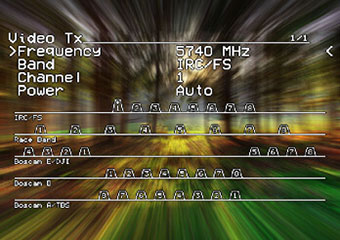 Integrated Leading-edge 5.8GHz Video Tx
The fully integrated 'Tramp' video transmitter has all the bells and whistles. Support for all standard FPV channels and power levels from sub-1mW to >600mW. Dynamic Power Control, introduced with the Vortex 230 Mojo, is taken to a new level, pre-take-off power level may be dropped to sub-1mW while waiting on the starting grid, saving precious battery power, and keeping temperatures low. After a crash landing the power level is dropped to a minimum to preserve battery life during the search and to help with localization using a directional antenna.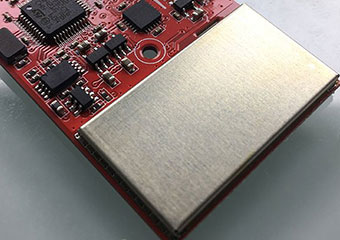 Integrated Touch-n-Race
A TNR (NFC) antenna integrated into the side of the quad provides full support for the ImmersionRC Personal and Race Director's wand. The latter enables additional channels for events with special spectrum use permissions. Set your video transmitter frequency and power without touching the quad, greatly simplifying casual and race channel setup. No fiddly dip switches, no push-buttons and key-press sequences to remember and no guesswork.
PitStick Mode for Simple Channel Changing
When placed in this mode, the Vortex 230 Mojo will power up with the video transmitter disabled, and will only start transmitting when instructed to by a the R/C transmitter. The right stick is used to select channels 1..8 using the extremes of stick movement. Up for CH1, Up-Right for CH2, etc.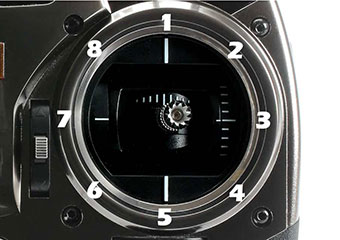 DSMX® Video Transmitter Control
Another first in the FPV world, Horizon Hobby has teamed up with ImmersionRC to integrate video transmitter control into certain Spektrum® radios. Quads using this feature power up safely in pit-mode, and after finding a free channel on the video goggles, the menu on the Spektrum radio may be used to select frequency band, channel, and power level.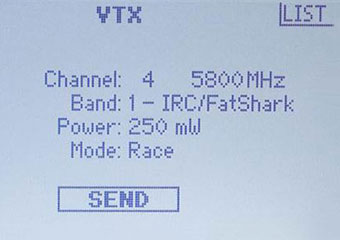 ProTuned
The preloaded firmware has been ProTuned to make this quad fly like its on rails. You can explore other ProTune uploads and try out what some of the biggest names in FPV quad racing have shared so that the Vortex 230 Mojo can fit your exact performance needs.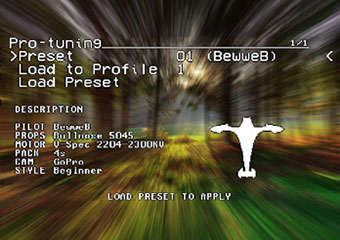 Bright LEDs and Lost Model Alarm
A set of eight 24-bit RGB LEDs is protected between the upper and lower frames on the tail end. Through a dedicated 32-bit ARM processor, users can program a favorite color, brake lights, turn indicators or just about anything your imagination can conjure. Itegrated into the Vortex 230 Mojo is a lost model beeper that's loud enough to be coined "ear piercing." So if you ever cut loose, the ease of finding your Vortex 230 Mojo will help you get back into the game fast.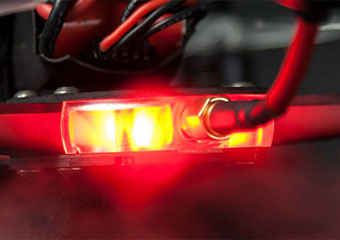 Full Graphic Display with EzOSD
The full-graphic On Screen Display (OSD) on-board provides in-flight updates of critical parameters. The EzOSD menu allows all options to be programmed in the field using the RC transmitter and a headset or monitor. Several OSD layouts are included. A real-time interface with the flight controller enables artificial horizons, fighter-jet style displays and an exchange of flight parameters. All OSD layouts include screen-center alerts for critical warnings such as battery voltage, EzUHF Link Critical and more.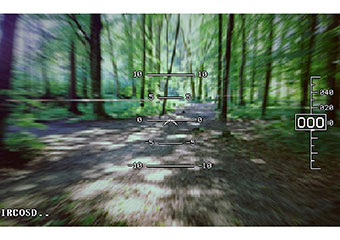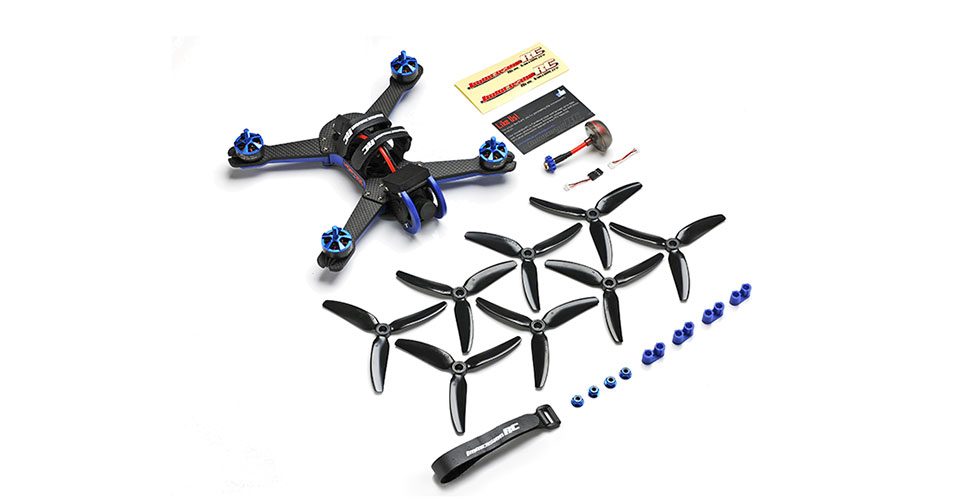 Product Specifications
| | |
| --- | --- |
| Completion Level | Bind-N-Fly Basic |
| Skill Level | Level 3 |
| Product Length | 250mm |
| Product Width | 250mm |
| Product Height | 50mm |