Torrent 110 FPV BNF Basic

Torrent 110 FPV BNF Basic
Product Details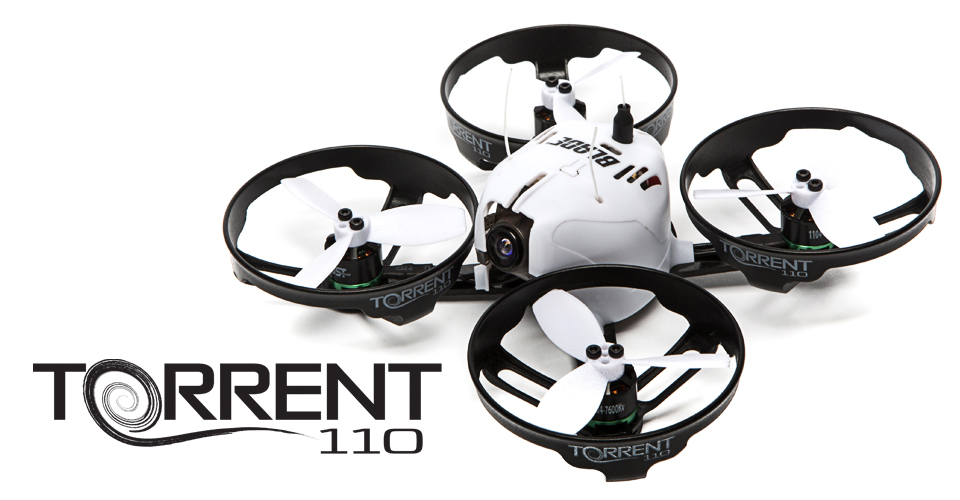 Micro Brushless FPV racing is all the rage and the Blade® Torrent™ FPV is the ideal racer for intermediate and competitive racers alike. This powerful and versatile 110mm FPV racer can be flown indoors and out, but it fits inside your pocket. Propeller guards make it safe to fly inside, while the high torque brushless motors give it the authority to handle the great outdoors. The 2mm carbon fiber frame provides added durability while a 150mW VTX provides clean and powerful video in any environment. The 600TVL camera with 120 degree field of view lets pilots see clearly in tight indoor spaces or out in the backyard. A Betaflight configurable F3 flight controller offers full freedom to tune the flight characteristics to personal preferences and the Spektrum™ Telemetry Serial receiver gives valuable flight log feedback straight to the transmitter. Bind-N-Fly® completion level allows the intermediate and competitive racer to have a successful flight, right out of the box. Simply add a 3S 450mAh battery and bind it to a compatible Spektrum transmitter.
Needed to Complete
6+ Channel DSMX®/DSM2® Transmitter
FPV Monitor or Headset
450mAh 3S LiPo or 800mAh 2S LiPo with JST Connector
Suitable Charger and JST Charge Adapter
What's in the box?
(1) Blade Torrent 110 FPV Platform
(1) Spektrum Quad Race Serial Receiver
(1) Spektrum Micro F3 Flight Controller
(1) Spektrum 150mW Video Transmitter
(1) Spektrum FPV Camera
(1) Blade 4-in-1 BLHeli FPV ESC
(4) Blade 7600Kv Brushless Motors
User Manual

Brushless Motors
High torque 1104-7600Kv motors make the Torrent fast, smooth and capable of epic freestyle in places never thought possible.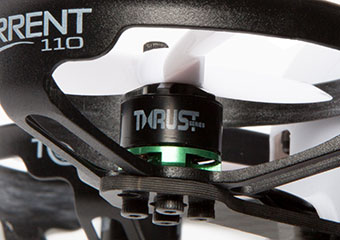 F3 Flight Controller
The Betaflight configured F3 flight controller allows full PID tuning via micro USB and comes out of the box professionally tuned.
3S and 2S Capable
Whether you are looking for insane power for outdoor racing and freestyle or tamed-down controllable power for indoor racing, the power system was designed with both batteries in mind. 2S 800mAh or 3S 450mAh recommended. (Available Separately)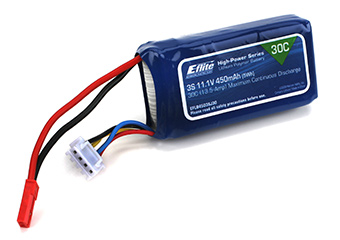 Carbon Fiber Frame
2mm carbon fiber main frame offers impressive durability and lightweight rigidity for this small platform. It's symmetrical X design gives this quad predictable flight characteristics.
3-Blade Props
Specially designed propellers created for maximum efficiency and power, with industry standard mounting method (1.5mm holes).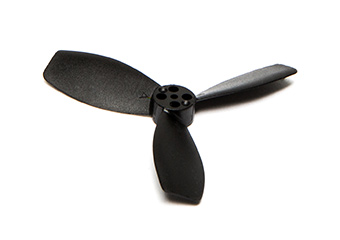 150mW Video Transmitter
Powerful video for all environments, indoors and out. Equipped with a durable and lightweight linear antenna. Equipped with all US legal FPV channels.
NOTE: A HAM license is required to operate the Video Transmitter in North America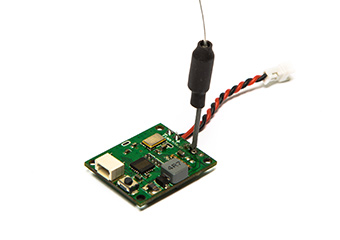 600 TVL Camera
Custom designed, lightweight, and perfect for micro FPV. Field of view on the Torrent camera is 120°.
4-in-1 ESC
20x20mm BLHeli ESC offers simplicity, power and adjustability in a small profile.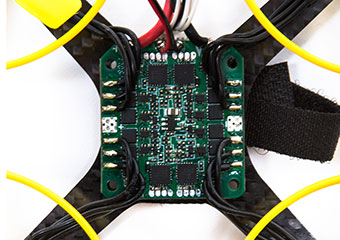 Prop Guards
Prop guards offer peace of mind while flying indoors and protect the motors, propellers, and frame in a crash. They are also removable* if you want to shed that extra weight.
*If you choose to remove the propeller guards you must use M2x4 (sold separately) to attach the motors to the frame or else you will damage the motors.
Adjustable Camera Angle
Adjust from 0° to 35° depending on how fast you want to go or your flying style.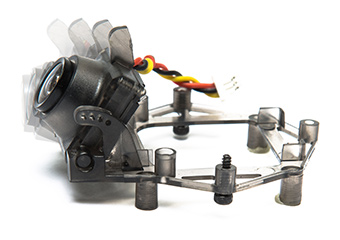 Telemetry Receiver
Receive flight log data such as RF health in addition to battery voltage onboard the Torrent. Know exactly when it's time to land or return home.
Color Options
Make it yours with various color option parts that are available for the Torrent. See Parts & Accessories > Optional Parts for full list of color options.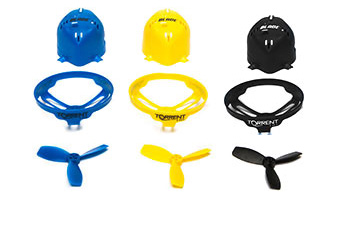 Product Specifications
| | |
| --- | --- |
| Completion Level | Bind-N-Fly Basic |
| Main Blade Material | Plastic |
| Product Height | 40mm |
| Battery | 450mAh 3S Lipo or 800mAh 2S Lipo (required) |
| Main Frame Material | Carbon |
| Product Length | 100mm |
| Main Motor Type | Brushless |
| Product Width | 100mm |
| Radio | 6+ channel DSM2/DSMX transmitter (required) |
| Type | Multi-Rotor |
| Approximate Flight Time | 3-4min |
| Skill Level | Level 2 |
| Telemetry | Yes |
| Canopy/Body Material | Plastic |
| Channels | 6 |
| Main Rotor Blade Length | 2" |