Theory Type W FPV Equipped BNF Basic, 760mm

Theory Type W FPV Equipped BNF Basic, 760mm
Product Details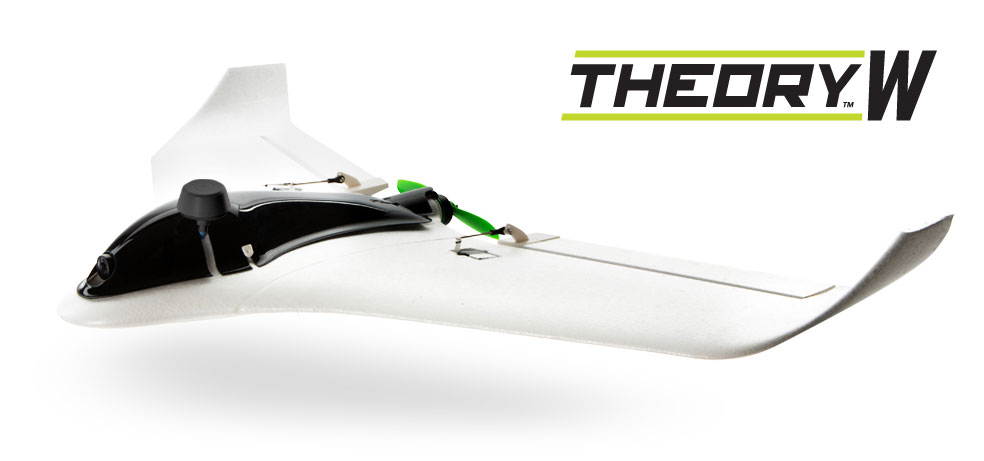 The FPV Race Wing phenomenon is catching on like wildfire across the globe. Like FPV quad racing, it connects the immersive action of First-Person View with a high-performance aircraft that's easy to fly. The Blade® Theory™ Type W race wing delivers outstanding performance that's user-friendly out of the box. A perfectly sized and powerful wing for the growing FPV wing racing market, it features modular and easily removable wings for easy transport. Fully integrated flight components such as digital metal gear servos, AS3X® stabilization technology and SAFE® technology provide rock solid stabilization at blazing speeds. The high-output brushless motor accepts 3S or 4S Li-Po batteries to suit mild or wild flying styles. With all these features packed into such a compact airframe, there is still designated room for a Mobius or Legend style HD video camera, giving pilots the ability to record their high-speed soaring. This FPV-equipped version features a 200mW 5.8ghz video transmitter with frequency control which lets pilots fly further without having to worry about video issues (HAM license required*).
SAFE® Equipped Flight Modes and AS3X®
SAFE (Sensor Assisted Flight Envelope) technology is a revolutionary electronic flight envelope protection system. This technology allows anyone to pick up the transmitter, put on the goggles and be successful flying FPV for the very first time. Its newly improved Stability mode allows for fast forward flight with the added weight of the FPV system. It prevents over controlling the aircraft and gives a confident feeling when maneuvering through tight spaces. The Agility mode has also been tuned for the high output motors and weight of the FPV system on board. It allows for aggressive forward flight and even some mild aerobatics.
Launch Mode
Provides self-leveling and a 10 degree rate of climb at full throttle. This take the difficulty of launching a wing even if you are already in the FPV goggles. Just toss like a paper airplane and add full throttle. SAFE technology takes care of the rest. No more awkward launches ending in a crash!
Intermediate Mode
Gives the pilot an unrestricted feeling during all bank angles until 90 degrees. At 90 degrees, the Theory W will prevent itself from rolling upside down. In this mode, you can learn to race at aggressive speeds without ever getting in a precarious situation.
Experienced Mode
Gives the pilot full control of the aircraft for high speed racing and only stabilized with AS3X.

Needed to Complete
A Full-range 5+ Channel, Multi-function Transmitter with Spektrum™ 2.4GHz DSMX® Technology
Fat Shark 5.8GHz Compatible FPV Headset and/or FPV Monitor
3-4S 1300mAh LiPo Battery
Suitable Li-Po Battery Charger
What's in the box?
(1) Theory™ Type W FPV Equipped
(1) Decal Sheet Set, 4 Styles
(2) Canopies, 2 Styles
(1) OSD Menu Programmer
(1) Optional Camera Mounts
(1) Bind Plug
(1) User Manual
Plug in Wings (Patent Pending)
One of the most exciting features of the Theory W is that it's super easy to travel with! Unlike all other racing wings, it has plug in wings that can be removed for travel. Fit it into your backpack, suitcase or back of your small sedan. Each wing plugs into the aircraft with a solid "CLICK" and is immediately ready for flight in a matter of seconds.
Flight Camera with OSD
The FPV camera in the Theory W is equipped with a customizable OSD so you can add your pilot name and monitor important flight battery voltage just by glancing away from the center of the screen. This camera is also equipped with a wide angle 2.1mm lens allowing you to see the next obstacle with ease.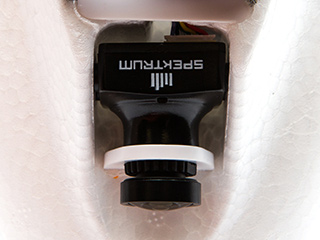 200 mW Video Transmitter
The Theory W is equipped with the Spektrum 200mW video transmitter which is perfect for racing and more than enough for FPV exploring.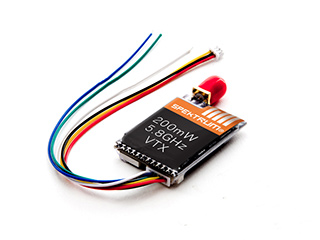 Long Flight Times
With a 1300 4S battery on board, the Theory W can sustain high energy racing for upwards of 7 minutes and over 10 minutes with moderate flying.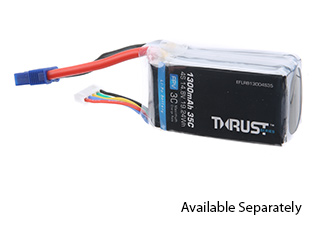 Multiple Hatch options (HD READY)
In the box, you will get a speed hatch and an HD hatch for using a legend or Mobius style camera. Both hatches easily snap on and fully protect all the gear onboard.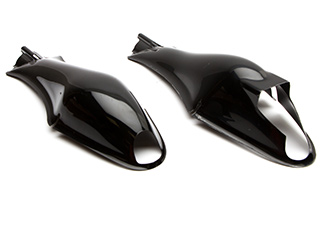 Multiple Decal Sheets Included
Customize your Theory W with four decal sets! Never look like your friends!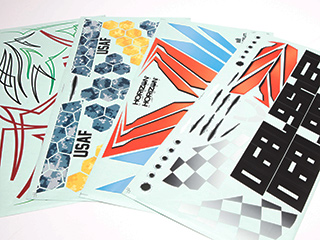 Brushless Motor Power up to 90+MPH
The 2205-2350kv brushless motor onboard can deliver blisteringly fast speeds and is mounted to a fast disconnect mount allowing you to upgrade your motor in the field!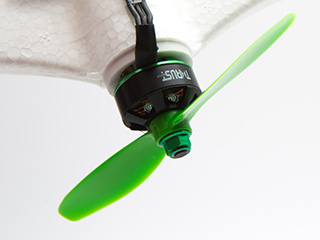 Digital Metal Gear Servos
Two seriously strong metal gear servos with fully encapsulated aileron horns provide incredible strength for pulling through the highest energy banks imaginable. Never worry about your servos failing you on a full throttle, full elevator yank!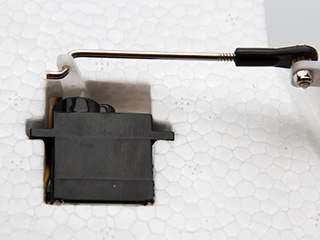 Product Specifications
| | |
| --- | --- |
| Approximate Assembly Time | Less than 1 Hour |
| Approximate Flight Time | 5 minutes |
| Flaps | No |
| Material | Z-Foam |
| Retracts | No |
| Product Length | 360mm |
| Completion Level | Bind-N-Fly Basic |
| Power Type | Electric |
| Servos | 9g MG |
| Skill Level | Level 3 |
| Wingspan | 760mm |
| Minimum Required Radio | 6+ Channel Programmable Transmitter |