Fusion 480 Stretch Conversion Kit

Fusion 480 Stretch Conversion Kit
Earn
points on this item
ⓘ
Product Details
Needed to Complete
Fusion 480 Kit (Super Combo Recommended)

11 Tooth Pinion Gear (included in Fusion 480 Kit)

5000mah 6S 22.2v LiPo Battery
What's in the box?
(1) Tail Boom and Pushrod
(1) Tail Belt
(1) 95mm Carbon Tail Blade
(1) 550mm CF Main Rotor Blades
Overview
The Blade Fusion 480 Stretch kit takes the popular 480 sized model to the max by extending the boom, reducing the disk loading, and increasing performance and flight time with little to no setup changes. The kit includes everything you need to evolve the Fusion 480 to a 550 size model such as 550mm carbon fiber main rotor blades, 95mm carbon fiber tail blades, tail belt, boom, and pushrod. Just throw in a 5000mah 6S 22.2v LiPo Battery and fly!
Everything Included
When combined with a Blade Fusion 480 kit, pilots will have everything they need to put together a high-performance 3D machine. If upgrading a previously flown Fusion 480, we recommend running the 11 tooth pinion included with the Fusion 480 Kit.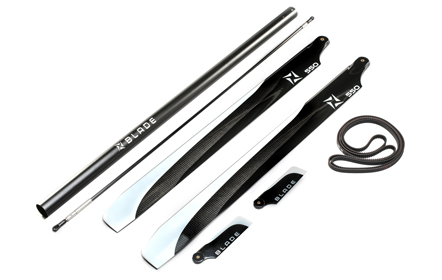 No Power System Changes Required
When paired with the Fusion 480 Power and Super Combos, the included servos, motor, and ESC will perform jaw-dropping 3D maneuvers. And in most cases, no changes are needed to the flight controller.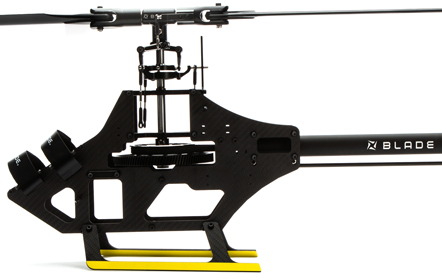 Extremely Lightweight for Maximum Performance
Coming in at just under 6.4 Lbs, The Fusion 480 Stretch adaptation of the Fusion 480 Super Combo is one of the lightest 550 size helis ever! This boosts performance and flight time substantially by allowing lighter disc loading and lower head speeds. (Weight of 5000mah 6S Spektrum Smart Lipo battery included).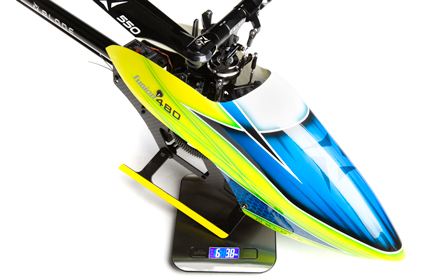 Bigger is Better
Easier to see and grabs the crowds attention with the over 4 feet of rotor diameter and extended tail boom on the Fusion 480 Stretch.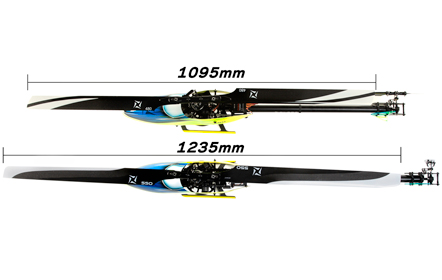 New High-Efficiency Quiet Tip Design
Beat the atmosphere without beating your eardrums with the latest rotor blade design from Blade. Quieter and more efficient, these 550mm molded carbon fiber blades are an excellent upgrade for any 550 size model and offer the added security of molded-in safety wire into every rotor blade.