BetaFlight F3 Flight Controller with PDB
Product Details
Overview
Clean up your next mini quad build with the SPMFC3207. Based on the reliable STM32F3 Racing chipset, this Flight controller Combo incorporates a simple to use PDB that the builder can wire all ESC wires and have easy access to 3 amps of clean, regulated 12v and 5v pads for powering accessories. And with just a single connection from PDB to the FC, repairing your downed aircraft is easy and accessible.
The Flight controller features BetaFlight 3.1 preinstalled and has updates available on the BetaFlight Configurator found here.
The FC3207 flight controller comes ready out of the box to be used with the Spektrum 4649T receiver for Battery voltage and RSSI telemetry feedback. Also there is a easy to access Bind Button, making binding your Spektrum receivers quick and easy.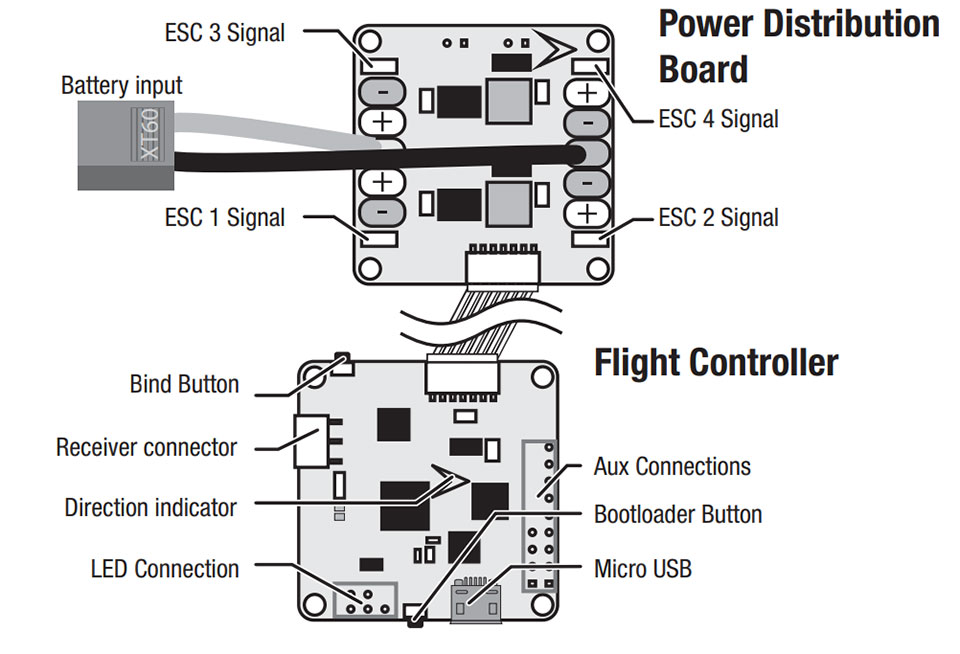 Product Specifications
| | |
| --- | --- |
| Product Length | 36mm |
| Input Voltage | 7-18 Volts |
| Mounting Dimensions | 30.5 x 30.5mm |
| Product Width | 36mm |
| Application | Requires Soldering |
| Product Weight | 19g |