150 S BNF Basic with AS3X and SAFE

150 S BNF Basic with AS3X and SAFE
Product Details
In The Box
(1) Factory-assembled 150 S Helicopter
(1) 155mm Composite Plastic Main Rotor Blades (installed)
(1) 65mm Composite Plastic Tail Rotor Blade (installed)
(1) Spektrum™ AR6335A Flybarless Controller (installed)
(2) Spektrum™ H2070 Metal Gear Micro Heli Servos (installed)
(1) Product Manual
Needed to Complete
(1) 6+ Channel Spektrum™ DSMX/2 Transmitter (Gen2 or iX12 required for Telemetry and Forward Programming features)
(1) 3S 11.1V 30C+ 400 – 500mAh LiPo Battery
(1) Suitable LiPo Charger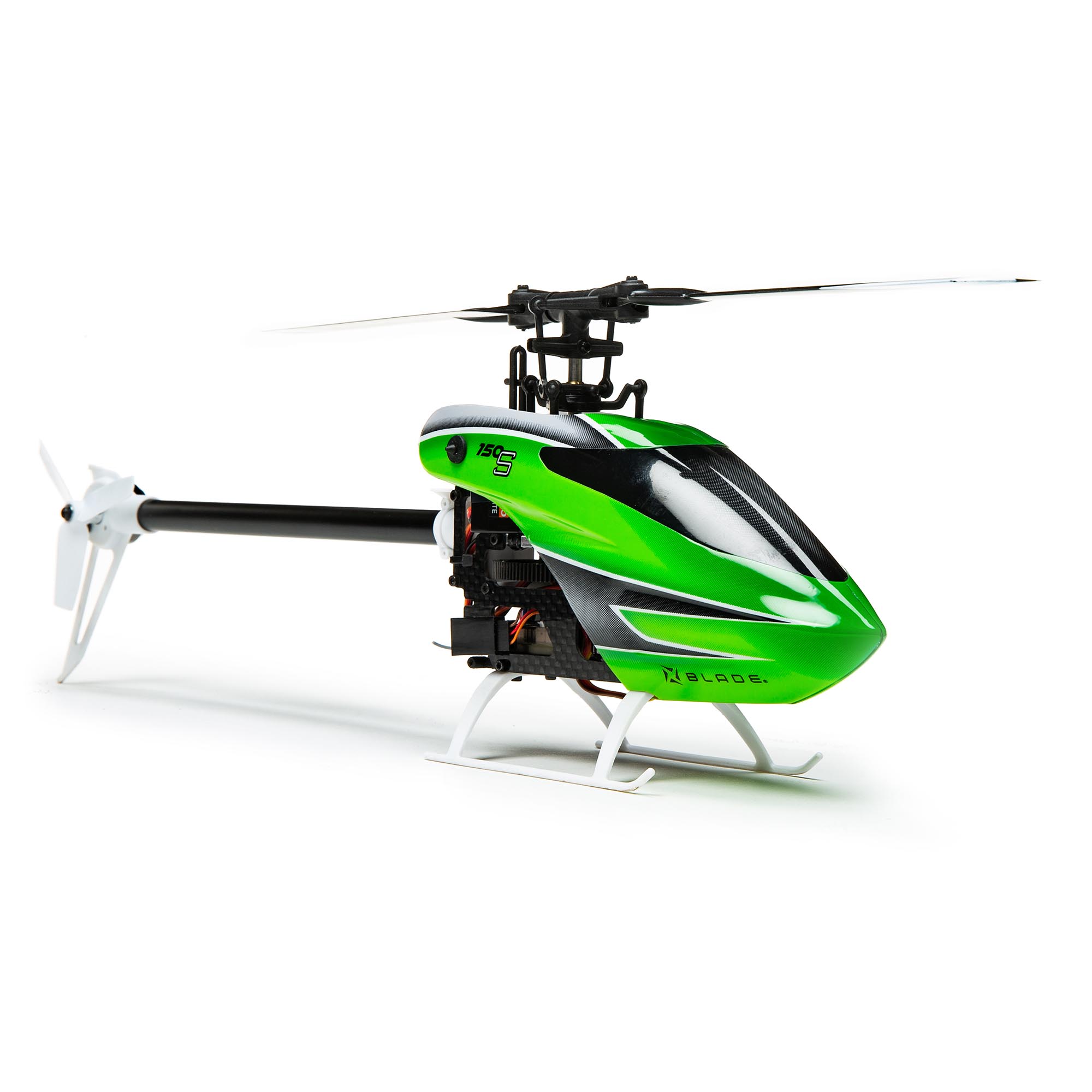 Features
SAFE® Technology: Self leveling modes make learning to fly a collective pitch helicopter easier
Progressive Flight Modes: Allows you to grow with this heli and build your collective pitch skills
Panic Recovery: Recover the heli to a level attitude with the flip of a switch
Durable: Carbon fiber and aluminum construction allow the 150 S to be very durable in the event of a crash
Collective Pitch: Collective Pitch and SAFE® allows an intermediate pilot to grow with the model when they're ready for aerobatics and 3D flying
Metal Gear cyclic servos: Durable, high-speed digital servos
Direct Drive Tail Motor: Brushless tail motor delivers impressive heading hold in a simplistic design
5-6 minute flights
Overview
For those looking to hone their skills on a collective pitch machine, the Blade® 150 S kicks the flight experience up a notch. Engineered around the abilities of innovative SAFE® technology, its progressive flight mode system makes flying a collective pitch heli more comfortable, even if it's your first collective pitch helicopter. Self-stabilization, more accurate panic switch, and self-leveling flight modes give intermediate to advanced pilots the confidence to master 3D flight indoors and out. Carbon fiber main frame and main gear along with metal gear servos and Fiber Reinforced Plastic main blades can survive the learning curve and add confidence. The flight and strength improvements make this a blast to fly in your local park or backyard.
Video Overview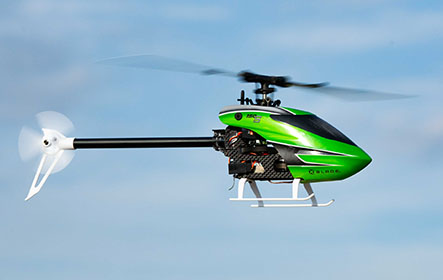 Refined SAFE® Technology
Innovative SAFE® Technology makes the Blade® 150 S the ideal collective pitch trainer. With three progressive flight modes, SAFE® allows for new pilots to learn at their own pace. Beginner mode limits bank angle and self-levels the model as well as dampens altitude adjustments. Intermediate and Advanced modes are perfect for pilots ready to maximize their collective pitch experience.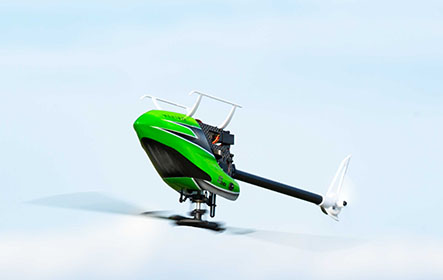 Enhanced Panic Recovery
With the Blade® 150 S, Panic recovery is now faster, easier, and more accurate than ever before. With the simple push of a button, the 150 S automatically rights itself, no matter the orientation or flight mode.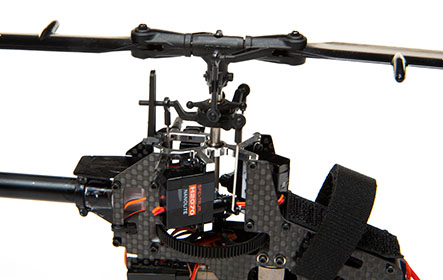 Optimized Carbon Fiber and Aluminum Design
The all-new carbon fiber and aluminum design takes frame rigidity to another level for a rock solid flight experience. Plus, the reinforced tail boom mount eliminates the need for cross supports for a more streamlined look while staying extremely durable.
Spektrum™ AR6335A Flybarless Controller with AS3X Technology
Cutting-edge Spektrum™ technology is woven throughout the 150 S from the metal geared micro Spektrum™ 2070 servos with Optimized Servo Geometry paired with a expertly tuned AS3X stabilized flybarless controller.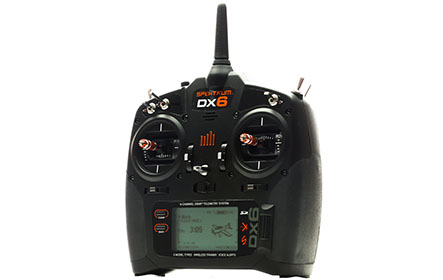 Spektrum™ Forward Programming Support
When controlled by a compatible Spektrum™ Transmitter (Firmware 2.0+ on Gen2 and iX12 transmitters) pilots will have extensive control over the flybarless system and setup right from the transmitter. Including individual cyclic trims, gains, roll rates, and more!
Bind-N-Fly Completion Level Advantage
Already own a Spektrum™ transmitter? Bind-N-Fly (BNF) aircraft make getting into the air quickly and with the best control experience possible easier than ever. They come out of the box with the power system, servos and a Spektrum 2.4GHz receiver installed so all you need to do is bind the receiver to a compatible transmitter, finish any final assembly, and fly!
This Bind-N-Fly Basic model is equipped with a Spektrum 2.4GHz DSMX® receiver featuring AS3X (Artificial Stabilization–3-aXis) technology that works behind the scenes to smooth out the effects of wind and turbulence. The result is a heightened sense of stability and precision that makes you feel like you're flying a much larger, expertly tuned aircraft.
If this is your first model of its type, or you want an extra margin of safety while familiarizing yourself with the airplane, you can enable the optional-use SAFE® Select flight envelope protection technology built into the receiver. No programming is required. Simply change up the binding sequence as directed in the manual.
With SAFE Select enabled, you get:
Pitch and Bank Angle Limits
These envelope limits keep the airplane from rolling or pitching upside down. They also prevent excessive climb or dive angles.
Automatic Self-Leveling
The airplane instantly returns to and holds level flight when the sticks are released and in the center position. It's also helpful for keeping the wings level during takeoffs/launches and landings.
Easy Switch Assignment—No Complex Programming Required
The simple procedure for assigning a transmitter switch to turn SAFE Select features on and off doesn't require any complex programming and takes just a few seconds.
If you don't want to enable the SAFE Select features, just bind the receiver normally and it will function like a standard AS3X receiver.
Product Specifications
| | |
| --- | --- |
| Receiver | Included |
| Tail Motor Type | Brushless Outrunner |
| Power Type | Electric |
| Skill Level | Level 2 |
| Canopy/Body Material | Plastic |
| Channels | 6 |
| Main Rotor Blade Length | 6.1" (155mm) |
| Speed Control | Included |
| Approximate Flight Time | 5 minutes |
| Product Width | 2.4" (62mm) |
| Tail Rotor Diameter | 2.5" (64mm) |
| Battery | Sold Separately |
| Main Frame Material | Plastic |
| Product Length | 14.4" (365mm) |
| Completion Level | Bind-N-Fly Basic |
| Main Blade Material | Plastic |
| Main Rotor Diameter | 14.2" (360mm) |
| Product Height | 5" (128mm) |
| Tail Blade Material | Plastic |