THE UNDISPUTED LEADER IN RADIO CONTROL
Since opening our doors in 1985, Horizon Hobby, LLC has become the undisputed leader in radio control products and accessories. With hundreds of employees around the globe, we are an international company with locations in the United States, China, Germany, and the UK. Our main headquarters is in Champaign, Illinois, a modern university town just two hours south of Chicago. From Axial to Spektrum, ARRMA to E-flite, we have the best brands in the industry recognized by radio control enthusiasts everywhere.
Guiding Horizon Hobby is our vision to impact the world for good through the influence of Horizon and our people. "Impacting the world for good" is the foundational purpose throughout our business and reflects our core values of commitment, teamwork, integrity, respect, and excellence.
Our employees drive the RC community. We take our mission of helping people have fun with hobbies seriously. From our world-class innovative products and customer experience, our commitment to the customer is at the heart of everything we do. At Horizon Hobby, we are driven to succeed
INNOVATION
Changing the World
From shredding the pavement to soaring through the sky, having a radio control adventure has never been easier. Thanks to our technological innovations, without any previous experience, you can teach yourself to fly, take on other pilots in First Person View drone racing or drive full throttle with a scale truck, buggy, or boat. Many of the biggest advances in RC fun have come from Horizon Hobby. As we continue to advance the industry, you can expect nothing but the highest quality technology.
Plus, every Horizon Hobby product is backed by the best customer service anywhere. Customer support, warranty repairs, online resources—we do it all!

Spektrum™ DSSS 2.4GHz Technology
Spektrum DSSS (Direct Sequence Spread Spectrum) technology is the world's first 2.4GHz control solution for RC hobbies. Its wideband signal can achieve up to 3x the range of its narrow-band 2.4GHz competition using the same amount of power. This foundational technology is why our Spektrum RC systems deliver a combination of range, interference protection, and response that is second to none.
Bind-N-Fly® RC Aircraft
One of the big benefits of Spektrum 2.4GHz technology is its ModelMatch™ feature. This allows a single Spektrum transmitter to be bound to (or paired with) multiple Spektrum receivers. We've used this ability to create innovative Bind-N-Fly (BNF) aircraft that comes with a Spektrum receiver installed. Each one can be flight-ready in the time it takes to charge a battery. All a Spektrum transmitter owner has to do is choose the BNF airplane, helicopter or quadcopter they want to fly, bind its receiver to their transmitter and fly.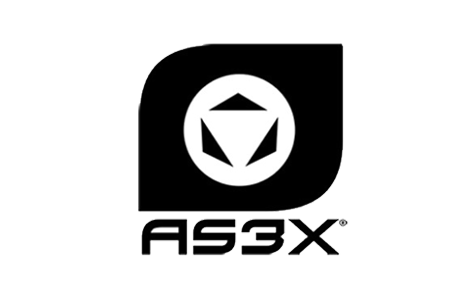 AS3X® (Artificial Stabilization – 3-aXis) Technology
When added to an RC aircraft's receiver, AS3X technology works behind the scenes to smooth out the effects of turbulence and torque. It does so using a combination of 3-axis sensing and exclusive software developed by expert RC pilots. It feels completely natural too. There is no delay in response or limits on control. You simply feel like you're flying an expertly tuned model that does exactly what you want.
SAFE™ (Sensor Assisted Flight Envelope) Technology
Using a combination of sensors and flight control software, SAFE technology actually makes an RC aircraft aware of its attitude relative to the ground. This 'attitude awareness' makes it possible to program all types of aircraft, fixed wing or rotor, with multiple flight modes that are specialized for different applications or experience levels. To learn more, visit flysaferc.com.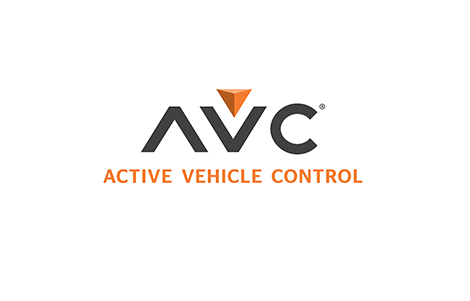 AVC™ (Active Vehicle Control™) Technology
Patent-pending AVC technology makes just about any RC vehicle drive like its on rails. Using sensors and exclusive software, it's able to make hundreds of steering and throttle corrections per second so drivers can go faster without having to work as hard to stay in control. And faster is always more fun. To learn more, visit spektrumrc.com/AVC.
BRANDS
The best brands in the industry
Horizon Hobby products have earned their reputation because they are developed by individuals every bit as passionate about RC as our enthusiasts. We understand what makes RC fun, and we are constantly challenging our standards to make sure every new experience with a Horizon Hobby product is even better than the one before.
Our Family of Brands
Horizon Hobby features the most well-known, well-respected, and well-established radio control brands in the world. Our iconic brands have been inspiring generations of radio control enthusiasts for years. Each brand has a strong and vocal fanbase covering the full range of products for professional pilots and drivers down to entry-level enthusiasts.
Learn how we inspire through our global RC brands like ARRMA, Spektrum, E-flite, Blade, and more!
View all brands
HISTORY
Celebrating 35 years in 2020.
From basement start-up to the worldwide leader in radio control, Horizon Hobby has led the effort to help more people have fun with hobbies. Learn how Rick Stephens and a few friends decided it was time to shake up the industry.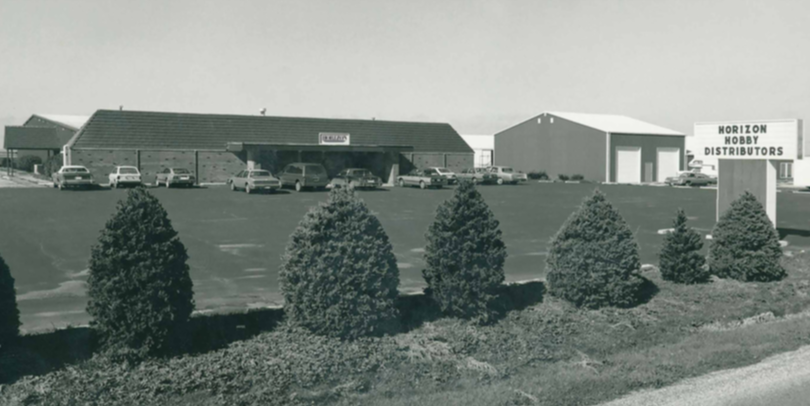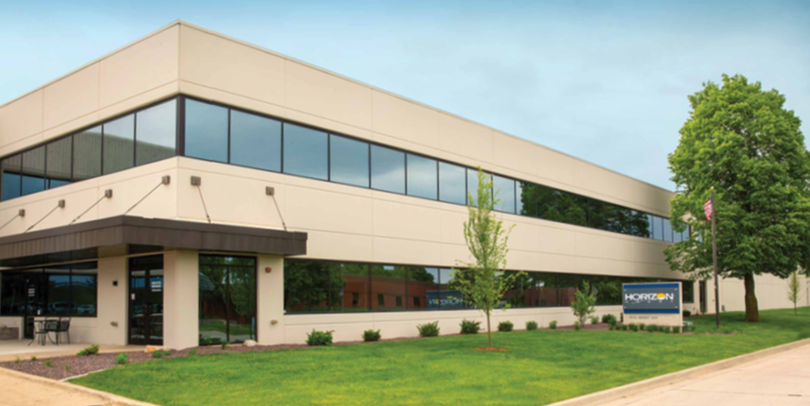 FROM 1985 TO 2020
For 35 years, Horizon Hobby has been helping people have fun with hobbies. It's a serious job and we wouldn't have it any other way. From the early days of distribution to today's leader in radio control products, there have been many highlights that shaped the company into what it is today. Read the entire story of how Horizon Hobby evolved from the early basement days to the current state-of-the-art facility and distribution center.
IN SOME WAYS, THE STORY OF HORIZON HOBBY IS Horizon Hobby opened for business in October of 1985 – the same month and year as the first Radio Control Hobby Trade Association (RCHTA) expo in Chicago. The rapid growth during the late 80s and early 90s mirrored the rest of the industry. And it was Horizon Hobby firsts, like the HobbyZone® Firebird® and SpektrumTM 2.4GHz technology, that launched the current era of THE STORY OF THE RC HOBBY INDUSTRY ITSELF. RC fun, making the hobby more accessible and enjoyable than ever before. Looking back over the years, Horizon Hobby has many highlights that shaped the company into what it is today. Through it all, though, one thing that never changed was the vital role that innovation played in every chapter of the story.
IT CAME FROM THE BASEMENT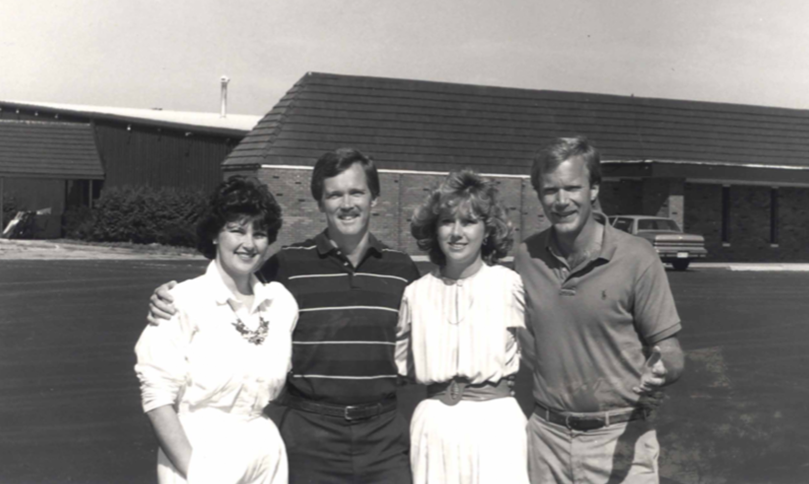 In July of 1985, a young, out-of-work executive named Rick Stephens decided to leverage his experience in the RC hobby industry and start a business of his own. He was joined by three others – Janet Ottmers, Debra Love, and Eric Meyers – all of whom shared his vision for a hobby company run by people who treated others as they would like to be treated themselves.
In fact, for Rick and his wife Jeanene, starting Horizon was more of a calling than a calculated business decision. As Rick put it, "Jeanene and I felt that we were going into this 'land of Horizon' for a purpose much bigger than just leading a company. So, all those times, the bank account was running on empty or competitive pressures were especially fierce, I recalled this bigger purpose and knew I had to keep going."
Like so many great adventures, this one started modestly with very little fanfare. Unable to secure office space right away, Rick, Janet, Eric, and Debra set up shop in Rick's basement. For six weeks, they worked little more than a couple of feet from one another, calling hobby retailers, securing vendors, seeking financing, and doing everything else that goes along with launching a startup.
In the basement, big decisions were often made quickly during impromptu conversations. "One morning," recalled Rick, "Eric leaned over from his desk and asked, 'What do you think about this for a logo?' I said it looked fine, and that was the birth of the orange Horizon logo we used for our first 16 years." For Debra Love, working in the basement had other perks. "My desk was under a puffy rainbow sculpture, right by some Barbies that belonged to Rick's little girls. Sometimes the girls would come down and sit in my lap while I made calls to retailers. They were so fun and tried to be quiet so that I could work."
By mid-September of '85, the group had moved into a 6,000 square foot facility located in Thomasboro, Illinois, stocked it with inventory, and hired a warehouse crew. On October 1, 1985, Horizon Hobby officially opened for business.
Janet Ottmers described what it was like that opening day, "We had orders from a number of retailers willing to take a chance on us, and we'd committed to shipping October 1. We had also just received a big shipment of new Futaba radios that had to go out. We stayed up almost all night, and it didn't seem possible that we'd make it. Somehow we did."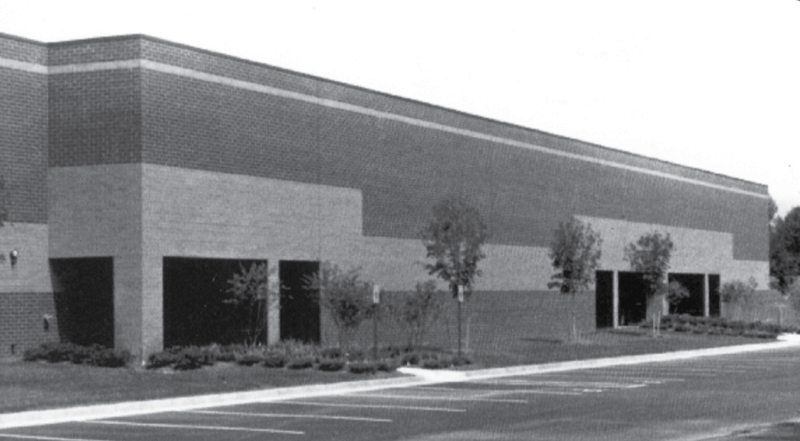 1986 - West coast offices in Paso Robbles, California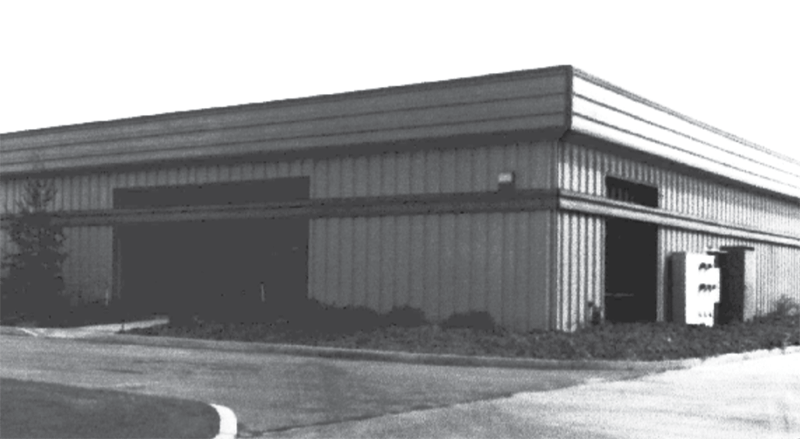 1986 - East coast offices in Ashland, Virginia
1992 - Hobby Dynamics joins Horizon Hobby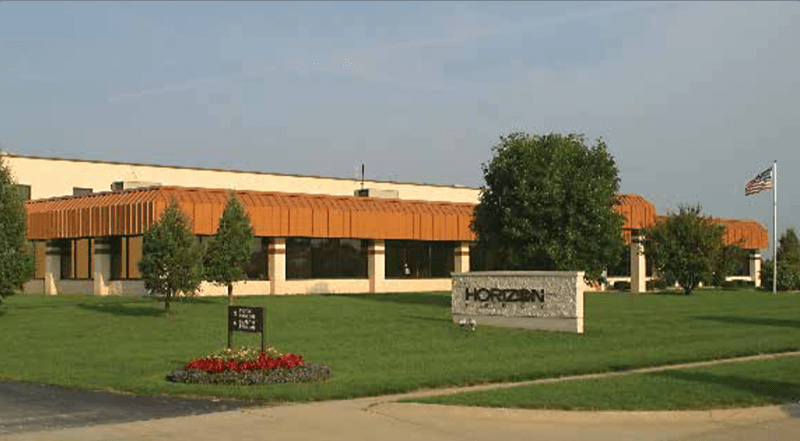 1997 - First offices in Champaign, Illinois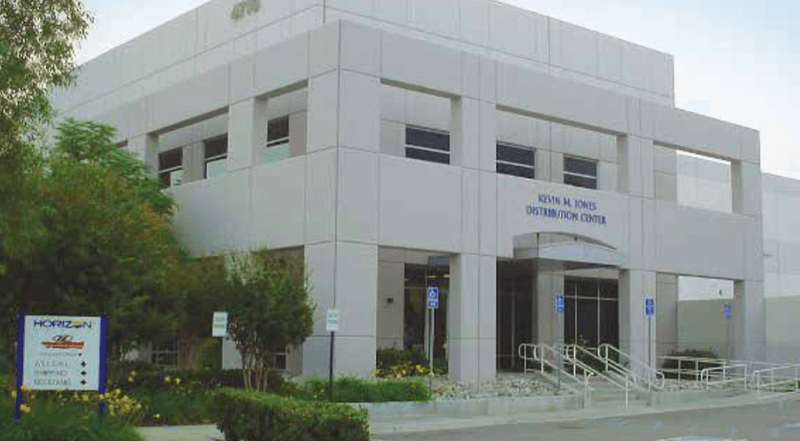 2002 - West coast offices in Ontario, California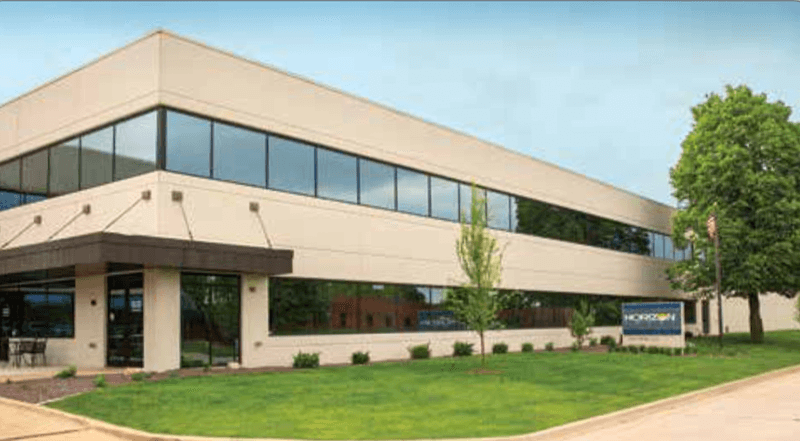 2018 - Horizon Hobby moves into new Champaign facility
From that day on, they never looked back. Over the next few years, the business expanded rapidly. In 1986, Rick's brother, Larry Stephens, left a 12-year career in banking to join the Horizon leadership team. Up to this point, Larry had been one of Horizon's silent investors, but at Rick's request, he moved his family to the central coast of California to oversee the opening of the first west coast distribution facility in Paso Robles. Two years later, an east coast branch opened in Richmond, Virginia.
All this expansion was not without its growing pains. As Horizon got bigger, so did its cost base. Price wars between competitors and tightening margins on distributed products didn't help. It soon became apparent that Horizon needed more exclusive products if it was going to maintain the kind of healthy profit margins that were so vital to its growth and that of its retail partners.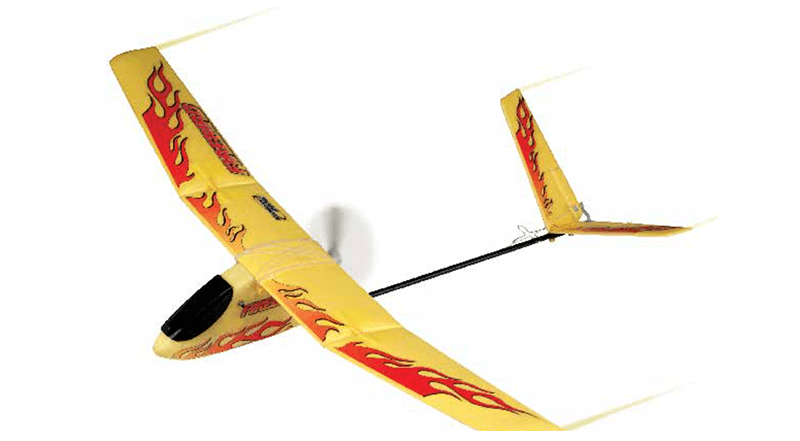 2000 - Hobbyzone Firebird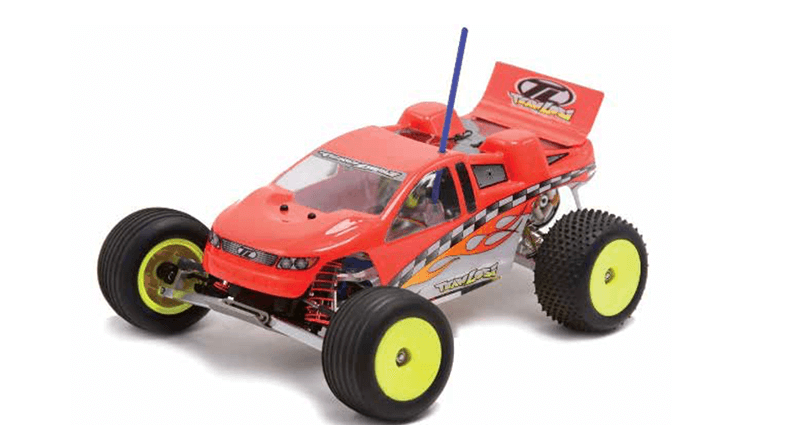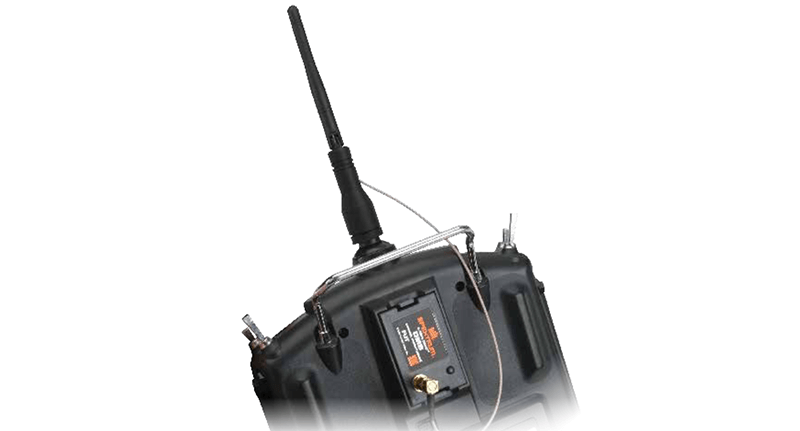 2005 - Spread Spektrum Technology
2007 - Spektrum DX3R DSM2 Radio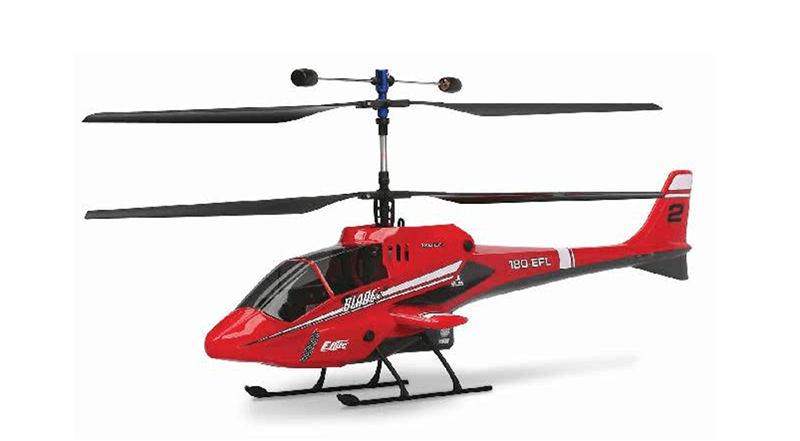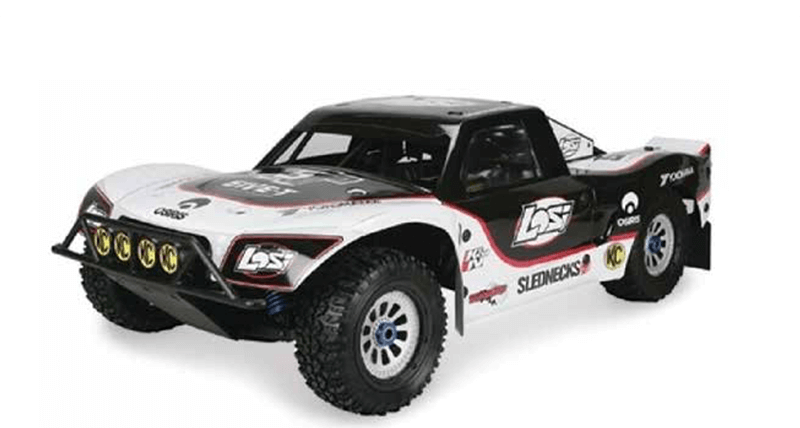 2012 - Losi 5IVE-T 1/5 4WD Off-Road Truck BND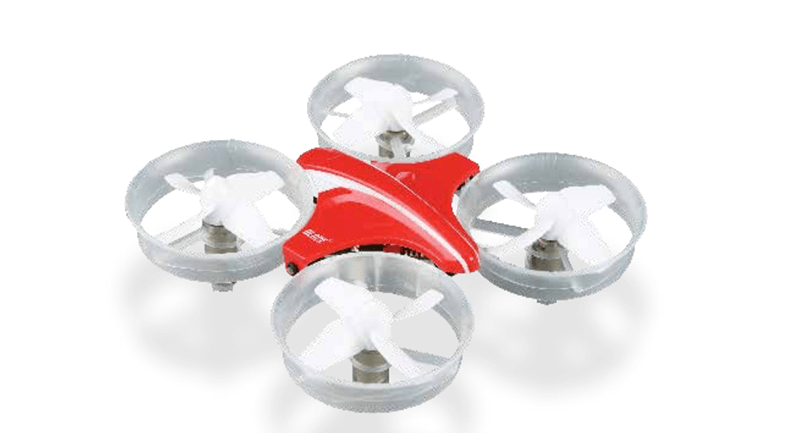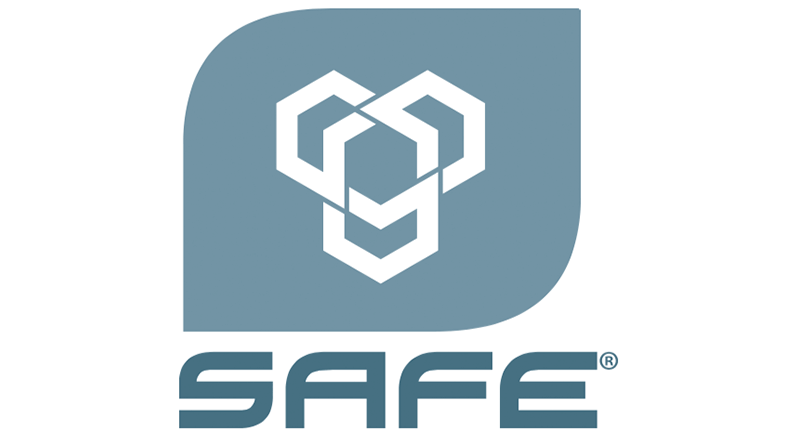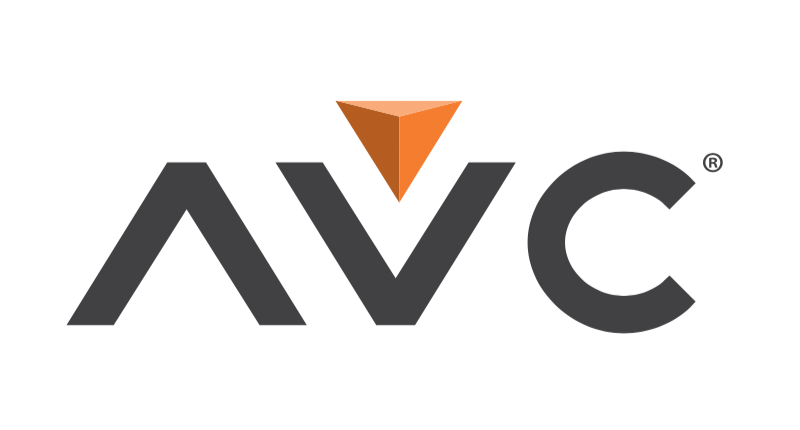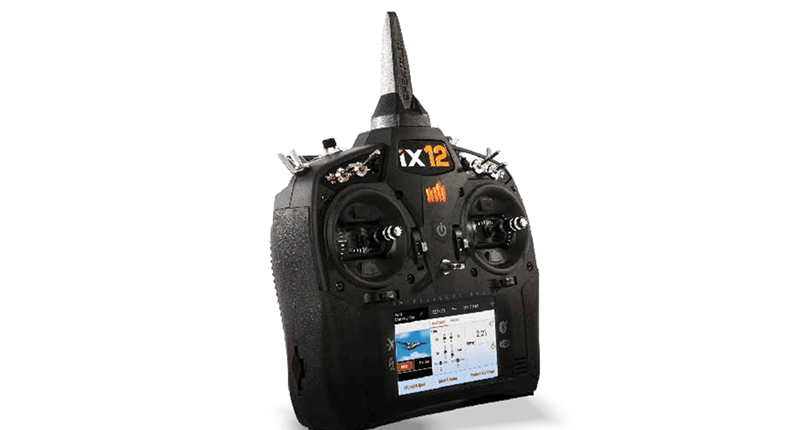 2017 - Spektrum iX12 Radio
2019 - Spektrum Smart Technology Ecosystem
With this goal in mind, Horizon Hobby purchased Hobby Dynamics in 1992 and secured the exclusive distribution rights to brands such as JR radios and Saito engines, among others. More importantly, this acquisition led to the expansion of Horizon's product development team and set the stage for the company's evolution from a pure hobby distributor to an RC innovator – one that would eventually take the industry in exciting new directions and introduce millions of people to the joy of RC.
BECOMING THE INNOVATOR
When Horizon opened its doors, the existing RC market was relatively small and consisted almost entirely of expert customers who were devoted to a single niche of the hobby. Few people had enough time for RC hobbies because the struggle-to-fun ratio was so high. The potential for growth, both for Horizon and the rest of the industry, was enormous.
Nowhere was that potential more apparent than in the air category. An RC airplane could take weeks to build. It then took days or weeks more to learn how to fly it, assuming, of course, it survived long enough for the new pilot to solo it. RC helicopters were so complicated that only a handful of RC hobbyists had the patience or know-how to build one and fly it successfully. Finding innovative new ways to lower the struggle-to-fun ratio in RC flight became job number one for the Horizon Hobby product development team.
At first, the team focused on making traditional RC trainer airplanes easier to build. One of these early efforts resulted in the Hangar 9® Easy Fly 40. Dubbed the first Virtually Ready-to-Fly (VRTF) trainer, it was mainly an ARF that came with a glow engine and JR
radio control system in a single purchase. What set the model apart, though, was its assembly process. Instead of being glued together, all it required was a screwdriver to bolt it together. It even included the screwdriver.
Instead of spending days or weeks building their first airplane, aspiring pilots could now put together a flight-ready RC trainer in a single evening. It was a massive advance for the time, yet it still required beginners to find an RC flying field and instructor before they could take to the skies. It also seemed rather expensive for many who were new to the hobby.
Then, in 2000, it happened. Horizon Hobby product developers, working in partnership with a young inventor from China, created the HobbyZone Firebird: the world's first, honest-to-goodness Teach-Yourself-to-Fly RC airplane. Everything the beginner needed – airplane, battery, charger, and radio – came in one box for the then-unheard-of price of only $99.99. Even better, its patented design and super-simple two-channel control system made it possible for a complete newbie to buy it and fly it the very same day, no instructor necessary.
This one product alone would go on to introduce thousands to the fun of RC, most of whom might never have tried the hobby before. The lessons learned to develop the Firebird also inspired other new ideas like ParkZone® ready-to-fly airplanes and the Blade® CX line of Teach-Yourself-to-Fly RC helicopters.
However, the RC air category wasn't the only place Horizon was making waves. The same year the Firebird was launched, Horizon Hobby merged with Team Losi. Team Losi had long been the innovation leader when it came to engineering high- performance RC racing vehicles. With this expertise now a part of its product development team, Horizon Hobby was able to introduce the Losi® Mini-T in 2003. This wildly popular 1/18-scale Ready-to-Run truck appealed to both beginners and experienced RC drivers alike.
The best part about all of these innovations was that they didn't just benefit Horizon but the RC industry as a whole. Retailers began to see all sorts of new customers come into their stores in search of Horizon products. Once these customers were in a hobby store, they discovered products from Horizon's competitors as well. Even manufacturers benefited. The Mini-T alone created a vast market for several suppliers of after-market RC parts.
As groundbreaking as these new products were, however, they hadn't changed the underlying technology hobbyists had been using for decades. There were still limits to the number of people who could fly or drive together because there were only so many AM and FM frequencies to go around. It was the search for a solution to this problem that would lead Horizon to its most significant innovation yet – one that would shake up the industry and change forever how future generations experienced the hobby.
INNOVATION LEADS TO A REVOLUTION
Not long after the HobbyZone Firebird was introduced, Horizon product developers began working with Paul Beard. Beard, a prolific inventor who had several significant U.S. patents to his credit, was an avid RC pilot who loved the hobby. It was his passion for RC that led him to build a prototype radio system for his personal use, allowing him to fly without having to wait for an open frequency at a flying field.
This system used a unique 2.4GHz technology similar to the technology used by cell phones and WiFi routers. It was this technology that served as the basis for the first SpektrumTM DSM radio system Horizon introduced at the 2004 iHobby Expo in Rosemont, Illinois.
In the beginning, the applications for Spektrum technology were limited to RC surface vehicles and small electric airplane models that weren't flown at long range from the user. That all changed in 2005 with the introduction of the DSM2® frequency protocol that could be used in any size or type of RC model. No longer were RC pilots and drivers tethered to a single frequency. They could fly or race anytime, anywhere, without having to worry about frequency interference from other hobbyists or mechanical sources.
Competitors were slow to respond at first, but the overwhelming acceptance of Spektrum technology by enthusiasts from every facet of the hobby soon forced other manufacturers to follow suit and develop 2.4GHz systems of their own. Within five years, the entire industry had switched over to this new technology, and RC has never been the same.
Even today, the Spektrum brand continues to reshape the hobby with revolutionary advances like SAFE® (Sensor Assisted Flight Envelope®) flight envelope protection, AVC® (Active Vehicle ControlTM) technology, and Smart batteries, chargers, and ESCs. It's also leading the way in making FPV (First Person View) camera systems more natural to use and enjoy.
PREPARING FOR THE FUTURE
Thirty-five years ago, Rick and his friends had no idea the company they were starting in the basement of his house would someday become an international business. They did not envision the arrival of the internet and e-commerce. All they knew is that change was inevitable and that building a company equipped to handle it was going to be essential to their success. As Rick's brother, Larry, put it, "If change is inevitable, then good leaders will naturally prepare their people for it. You have no choice. You are either the person or company that creates change or one that is changed."
Named CEO in 2008, Joe Ambrose championed Horizon Hobby with a clear vision for the company. Throughout 2018, he led the efforts to purchase industry stalwart Hobbico. This acquisition was a seismic shift in the hobby business and the largest of its kind in the industry.
Just as the transition to the new status quo was settling, Horizon was dealt a devastating blow as Joe Ambrose unexpectedly passed away in early 2019. Stepping in as President, Chris Dickerson has continued the drive for innovation essential to the company's core values.
"Joe was a tireless proponent of innovation throughout the company, not just in product development," said Dickerson. "He once said, 'Innovation isn't solely about coming up with the next big thing. Sometimes it's about finding new ways to bring more value to the customer experience.'"
Innovation is why, in recent years, the company created interactive promotional events like the RC Road Show and RC Fest that allow people to get hands-on with the latest technology. Additionally, Horizon Hobby launched the Hobbies for Good initiative in which Horizon employees invest their time, talents, and resources in the community at large, raising money for cancer research, providing assistance to families in need, or aid for victims of natural disasters.
As the company looks forward, no one knows what the future holds. Today Horizon looks nothing like it did on October 1, 1985, but the drive for innovation is still hardwired in the company's core values. If there is anything that the last 35 years have shown Horizon and the radio control community, is that they never go out of style.
VALUES
Our guideposts reflect everything we do.
From the beginning, we have always tried to treat each customer, each supplier and each other with the utmost respect, as we would like to be treated ourselves. Our values shape our culture, allow us to innovate and adapt, and help maintain strong relationships inside our company and out.
The Core Beliefs
GOLDEN RULE
We treat others as we would like to be treated ourselves.
CUSTOMER FOCUSED
We deliver WOWS! to our external and internal customers, with our can-do attitude.
DRIVEN
We are self-motivated to succeed, acting with a sense of urgency, holding ourselves accountable for results.
INNOVATION
We are innovative in our approach by creating WOW! moments for our customers by increasing fun and reducing the difficulty of our hobby.
TEAMWORK
We are humble and achieve results through collaboration. Debate our differences, then fully support, and execute our decision.
HOBBIES FOR GOOD
Your world. Our community.
Whenever possible, our employees strive to use hobbies as a platform to help and make a difference in people's lives. Hobbies for Good represents all the ways Horizon Hobby invests our time, talents and resources in the community at large
Giving Back to the Community
Making a difference in people's lives through our commitment to serving and our passion for hobbies.
We believe financial success flows from our core value of servant leadership. Hobbies for Good represents all the ways Horizon Hobby invests our time, talents and resources in the community at large. Our people love to serve others and engage in meaningful causes. They've raised money for cancer research, provided food and shelter for families in need and contributed aid for victims of natural disasters.
Whenever possible, we strive to make a difference by using hobbies as a platform to help people. We regularly donate our products to help charitable organizations raise money for great causes. We send RC aircraft and vehicles overseas so members of our military can have a little fun now and then while serving so far from home. And it's not at all uncommon to find "Horizonites" sharing their passion for hobbies by helping out in schools, youth groups, and clubs.
You see, for us, doing good and doing well go hand in hand. That's why our employees can be counted on to step up whenever there is a need. They realize they're part of something bigger than themselves and that makes a difference in people's lives.

Learn More
CAREERS
Working in radio control is within your grasp.
Want to spend your day helping shape the future of one of the coolest hobbies on earth? Horizon Hobby has exciting career opportunities for anyone who is passionate about helping people have fun and has expertise in product development, engineering, marketing, and other areas.
JOIN THE TEAM
At Horizon Hobby, you get opportunities others would never dream of receiving. Collaborate with some of the best engineers and developers in the world to bring your ideas to life, define the future of radio control, and reach millions of people
As an "Horizonite," you'll be at the center of the radio control community shaping the trends and latest developments. Here is where the business connects to RC culture. Whether designing the ultimate crawler or coding a revolutionary app, we're united by the same mission: to help people have fun with hobbies.
Bring curiosity. Bring ingenuity, and drive. We can't wait to hear from you.
View Job Postings