Limited Edition Stealth Conspiracy 220 FPV BNF Basic

Limited Edition Stealth Conspiracy 220 FPV BNF Basic
Product Details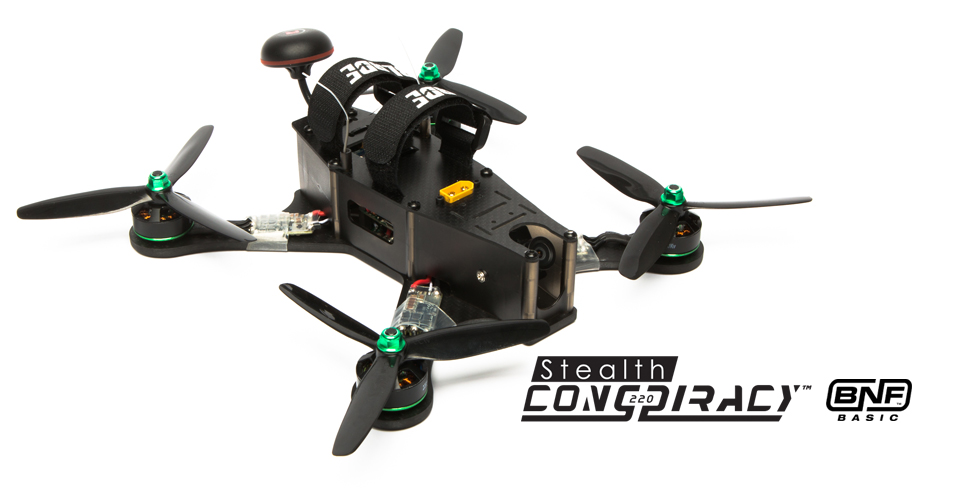 The Blade® Stealth Conspiracy® is a freestyle/race-ready quadcopter for pilots who want an expertly-tuned aircraft straight out of the box. This model is a Limited Edition and upgraded version of the stock Conspiracy. A 4mm thick carbon fiber main frame delivers the lightweight durability every pilot needs. Powered by the Spektrum™ FC3207 F3 flight controller, you have the advantages of a lightning fast F3 processor, and the capability of fine-tuning each flight with Betaflight software. Motors have been upgraded to the new Thrust® 2206-2450Kv motor, while the ESCs have been boosted to 30 Amps and BLHeli-S software with multi-shot capabilities. The three progressive flight modes make learning to fly FPV easy. The onboard 700TVL CMOS camera paired with the 200mW video transmitter provide a clean video signal to compatible 5.8GHz headsets/monitors.
Needed to Complete
6+ Channel DSMX®/DSM2® Transmitter
FPV Monitor or Headset
4S 1000-1550mAh LiPo Battery
Suitable Charger
What's in the box?
(1) Blade Stealth Conspiracy 220 BNF Basic
(1) Spektrum Quad Race Serial Receiver
(1) Spektrum F3 Flight Controller and PDB
(1) Spektrum 200mW Video Transmitter
(1) Spektrum FPV Camera
(4) Blade 2206-2450Kv Brushless Motors and 30A ESCs
(1) GoPro Hero 3/4 Mount
User Manual

Limited Edition
Based on the original Conspiracy 220, the blacked-out Stealth Conspiracy 220 offers significantly improved components while looking cooler than ever before.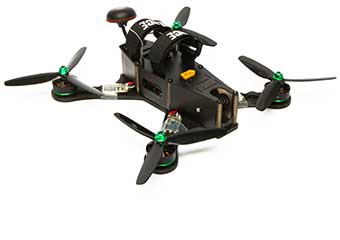 Upgraded Brushless Motors
The new Thrust 2206-2450Kv motors that propel this quad and strike a great balance between lightning fast speed and efficiency.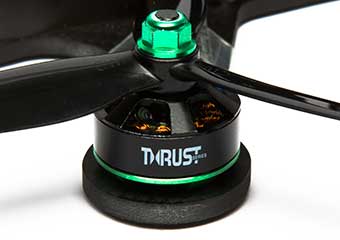 Spektrum F3 Flight Controller
The Betaflight configurable F3 flight controller allows full PID tuning via micro USB and comes out of the box professionally tuned.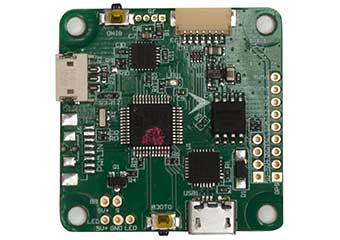 4S Power System
Designed to host a 4S battery, this 5" racing drone screams around the track with batteries ranging from 1000-1550mAh.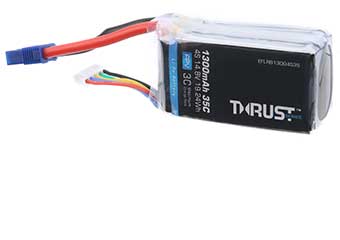 Betaflight Configurable
The flight controller comes pre-flashed and tuned with Betaflight firmware, yet allows a pilot to adjust all flight characteristics, modes, rates and gains to their preference.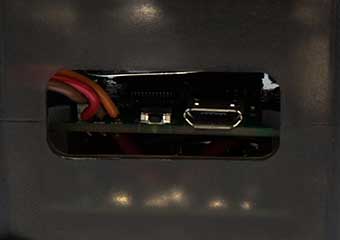 Clean and Simple Power Distribution
The newly designed power distribution board makes wiring and repairs a breeze. Simple connect (solder) both ESC power and signal wires directly to the power distribution board, and a single wire harness connects and to the flight controller. Remove one cable and the flight controller is disconnected.
30A BLHeli ESCs
New Blade 30A ESCs provide smooth and reliable power to the motors and are rated for 40A bursts. BLHeli pass-through in the flight controller makes programming and tuning these ESCs easy with a USB cable and computer.
Carbon Fiber Frame
4mm carbon fiber main frame offers impressive durability and lightweight rigidity. Top plate cutouts allow for easy access to the video transmitter. Designed for durability, the camera is slightly recessed behind the primary standoff posts. The black skirt encases all of the essential components.
Spektrum Telemetry Receiver
Telemetry receiver pushes valuable flight log data, such as battery voltage and radio link health, to compatible Spektrum transmitters.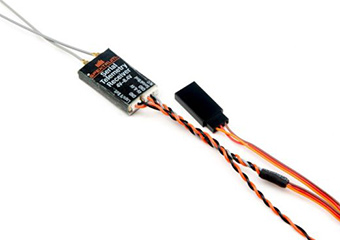 Video Transmitter
200mW transmitter provides reliable video in nearly every environment, perfect for racing and freestyle alike. This VTX also has pit mode. When you plug in your Stealth Conspiracy 220, the video transmitter will not power on until you press and hold the power button. This is perfect for flying with other people so you do not accidentally interfere with someone else's video while they are in the air.
NOTE: A HAM license is required to operate the Video Transmitter in North America
700 TVL Camera
CMOS camera offers clean and crisp video. Adjust from 0° to 45° depending on how fast you want to go or your flying style.
Bind-n-fly Basic Convenience
Building an FPV racer from scratch can be daunting. The Stealth Conspiracy 220 BNF Basic provides simplicity and convenience; all you have to do is install a 4S battery, bind to your compatible Spektrum transmitter, and you're off to the races.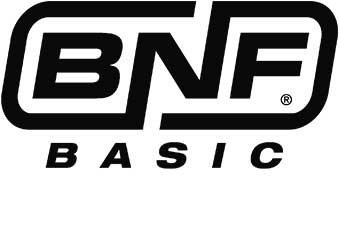 Product Specifications
| | |
| --- | --- |
| Battery | 4S 1000-1550mAh |
| Main Frame Material | Carbon |
| Product Length | 180mm |
| Skill Level | Level 2 |
| Canopy/Body Material | Plastic |
| Channels | 5 |
| Approximate Flight Time | 4-5min |
| Main Rotor Head Type | Multi-Rotor |
| Product Width | 180mm |
| Completion Level | Bind-N-Fly Basic |